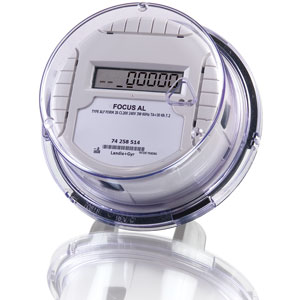 Electricity Meters
E130 FOCUS
The E130 FOCUS® AL provides the utility industry with a reliable and economical solid-state meter platform that easily adapts to various advanced metering technologies and applications. Lire la suite…
Caractéristiques
Key features include:
Bidirectional metering for distributed energy, solar/wind and cogeneration applications
Enhanced security
Non-volatile memory
Designed for 20+ year life
Surpasses ANSI requirements for surge protection (10KV) and meter accuracy
Low-resistance, singlepiece current coil to avoid problematic heat
Fonctions
Designed for the utmost in reliability and better overall endpoint performance, the FOCUS AL uses minimal parts and connectors. Its oversized innovative single circuit board design provides the flexibility to install a modular communications board or KYZ option output board. And with highly accurate load performance and the use of a field-proven Digital Multiplication Measurement Technique, the FOCUS AL assures dependable and consistent operation over its lifetime.